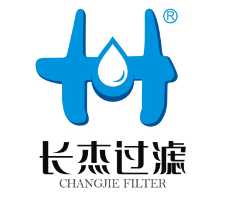 Changjie logo is composed of filter press deformation and water droplet shape which represents Yangtze River and Tuojiang River. The logo features solid-liquid separation and indicates that Changjie will boom with worldwide absorption and pioneering innovation.

The bright blue means technology, which symbolizes hope, ideals and independence, as well the dark blue means honesty, trust and authority.

The logo is concise and easy to be recognized, which implies traditional Chinese philosophy, with no lost of modern aesthetic.

The Chinese meaning of "changjie "is everlasting concentration and outstanding, which means changjie is dedicated to provide customers the most relable filter press solution,helping them enhance competitiveness and achieve sustainable development.